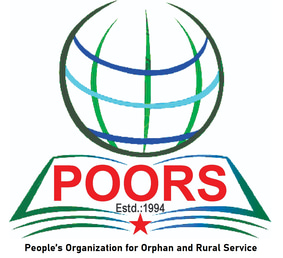 MAJOR ACHIEVEMENTS:
Orphan Children Are Nurtured
Project has been helping the poor and orphan children from the underserved area of the district Kandhamal, Odisha. Project provides a hygienic environment, balanced nutrition food, clothing, shelter, education, morals, basic family values, culture and above all the true value of love and affection. In addition to taking care of the physical health by having Doctors, Nurses, and Ayas to support thousands of human beings within project operational areas, it also takes care of
mental health needs such as counselling, outdoor activities, keeping the environment clean with greenery and so on thereby resulting in upbeat perspective of life for everyone. A part from this project send the children higher secondary schools accredited by the State & Central Government that benefit the orphans and thousands of rural children.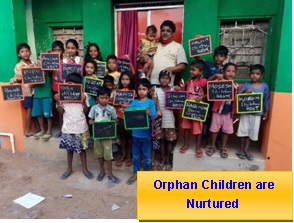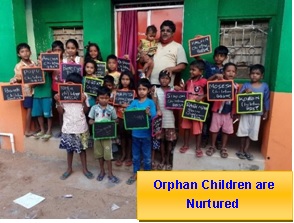 SHGs are the Platform of Community Development
POORS SHG members have emerged as community warriors by contributing in every possible way to contain the spread of COVID-19. As the masks were the first line of defense against COVID-19, SHGs immediately took up the task of production of masks. Various categories of masks including 2-3 ply woven and non-woven surgical masks, cotton masks etc. adhering to the advisories of Ministry of Health and Family Welfare (MoHFW), Ministry of Consumers' Affairs and instructions of Health
Departments from the states are produced by SHGs. The masks have been supplied to the local open markets and raised money and also distributed freely to the poor and needy people in the slum areas. It has also been distributed free to the rural households in many areas of Kandhamal and Khurdha districts. SHG members have now also started making Personal Protective Equipment (PPE) like aprons, gowns, face shields etc. Now they are revitalizing the community counselling door to door and aware them to take extreme precaution to defeat COVID-19 pandemic.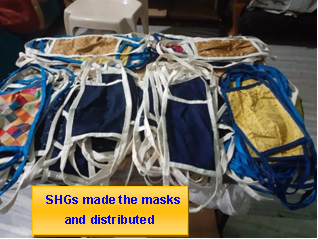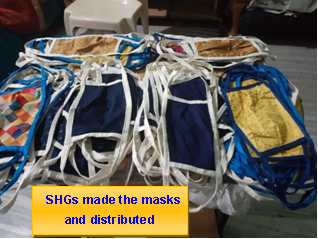 Elderly & Differently Abled are Fostered
Project takes utmost care to the chronic illnesses which can influence the quality of life in elderly populations, and there is evidence that there is increased risk of multiple comorbidities in elderly populations that may lead to disability. It has been well recognized in many studies from India that morbidity influences the physical functioning and psychological well-being of elderly populations; the need "to develop geriatric health care services in developing countries on the basis of existing morbidity profile" must be emphasized. A number of morbidity patterns have been identified in elderly populations, which include "hypertension, diabetes, arthritis, constipation, cataracts and hearing loss." In another way, the project recognized many morbid conditions "[pain/swelling of joints, limitation of movement, indigestion/heart bum, backache, breathlessness, giddiness/fainting, frequency/urgency, change in bowel habits and blurring of vision" in the elderly population from a mix of rural and urban communities. So POORS organisation conduct the health check of the people on the quarterly basis and provides medicines, doctor honorarium and other nutritional food.
It has been well recognized that elderly persons constitute one of the most vulnerable groups, who have more chances of developing chronic disease, infections, and subsequent disabilities. As a result, the elderly population is at greater risk of being less healthy than the nonelderly population. It has been suggested that the aging population in India will lead to increases in the prevalence of chronic conditions, including diabetes and hypertension, and nearly one-half (45%) of India's disease burden is projected to be borne by older adults in 2030.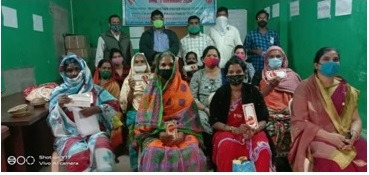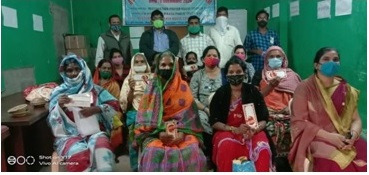 Meeting on Village Leadership Development
On 12st October 2019 project organised an Induction Meeting for all selective village leaders like Sarapanch, Ward Members, Leaders and other village leaders for one day meeting at Jignagam, Krutamgarh and Kotagarh of Kandhamal district. Near about more than 250 people attended and had a very good discussion with them. They expressed their hearty enticement for us to enter into their villages and promised to cooperate with our all developmental activities. From that day onwards POORS staffs initiated building the relationship with the people and shared the organisation moto and its main objectives for the downtrodden those are deprived of to have govt as well as non govt provisions.
The main discussion points of the staffs during their visit in the villages as stated below. In fact it was so good as they interacted with the people in the different communities, SHGs, Youths and Farmers. Many communities graciously invited to the staffs to co-operate and organize the meetings. As per our staff meeting to organise a Village Level Leadership Meeting on Social Development in our head office Bhubaneswar has elucidated the concept of the sustainable development in the villages.
Finally as per our scheduled day we could have organised well and imparted our mission and vision of the organisation to the delegates.